Research & Development
Exploring real and virtual worlds
I consider myself a multidisciplinary researcher, a developer, a visual ethnographer and a nomad.
I live in Greensboro (NC), leading the SciArt Lab as Visiting Researcher at the LIS Department of the University of North Carolina at Greensboro while I work remotely as Software Engineer for Enxendra Technologies, developing SaaS cryptographic solutions with digital signatures.
I have a wide background as a researcher. I've been Research Fellow at the P2P Lab, a spin-off of Tallin University of Technology and the P2P Foundation. I have collaborated with research groups such as the Global Brain Institute of the Free University of Brussels, the Critical Making Lab at the University of Toronto and the University of North Carolina at Greensboro in diverse topics such as Artificial Intelligence, Complex Adaptive Systems, P2P dynamics and the Social Implications of Technology. Currently I also collaborate as researcher with University of Valencia.
I am the founder and coordinator of Bitmind, a commons-oriented startup to explore the potential of DAOs/OVNs and the evolution of social complexity in agent-based models and production communities. Bitmind had an international impact in the context of Applied Research & Open Source development around OVNs/DAOs. Since 2017 it will be a project of the P2P Foundation.
Additionally, I am a hobbyist photographer and digital artist, with interests in the interaction of technology with visual arts and digital music composition. I have other side projects and conduct some self-directed research initiatives.
I am also co-founder of the SciArt Lab, a digital R&D laboratory for the open exploration of Science, Art and Technology. We consider that a multidisciplinary approach is crucial to hack seemingly unrelated topics such as artificial intelligence, generative art, complex adaptive systems or digital photography.
For years I have been exploring the evolution of social complexity in agent-based models. Currently I am also applying qualitative approaches such as visual ethnography to study diversity of identity/identities in real social agents. I am also starting to study the intersection of artificial agent-based models and genetic algorithms with music composition and domain-specific languages.
You can read more about me in these links:
* About
* Blog
* SciArt Lab
* Rhizome Ethnographies
* Flickr
* Instagram
* Github
* P2P Foundation Wiki
Open Source Projects
Zoobing
Boosting Language Learning in your browser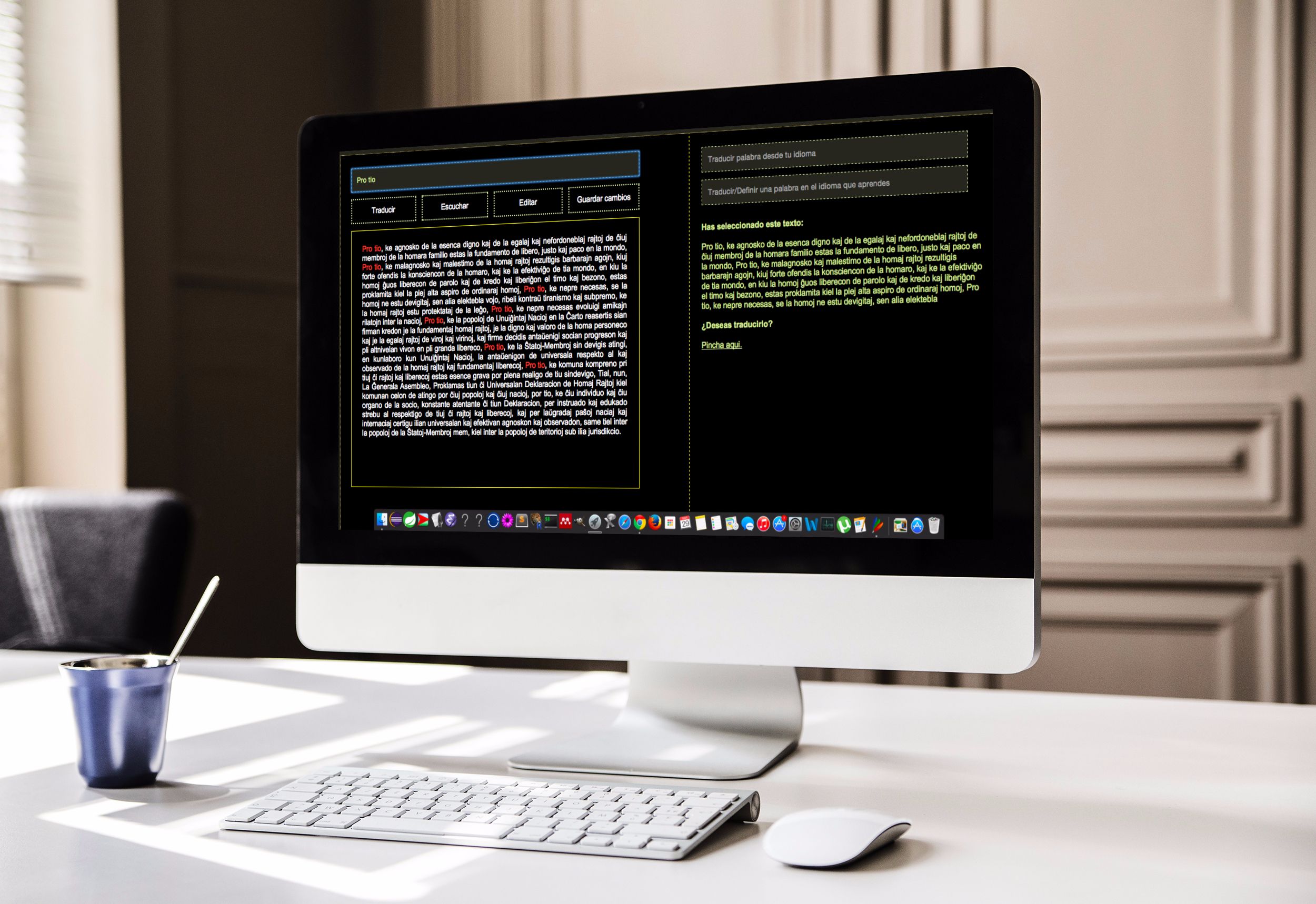 Zoobing will be a web toolbox to learn any language in your browser. It will be lightweight and straightforward, with a combination of inmersive reading, listening and double-way real-time translation (already tested with English, Spanish and Esperanto).
I am still working on a beta versión that I will release at some point in the following months. The idea is to combine open APIs to translate words in real time with dynamic JavaScript language processing and text-to-speech in a single screen. This project is built on pure Javascript and HTML5, and empowered by Node.js.
---
xmunch-atomspace
Open Source
XA allows the dynamic construction of neural and semantic networks for knowledge representation, reasoning and learning in an abstract space of atoms (vertices and edges). It intends to be a tool for helping in narrow AI, but also to be used in the implementation of cognitive architectures for the Artificial General Intelligence (AGI) community. XA implements an interface to communicate in real time with an Ubigraph server. This feature allows AI researchers and developers to visualize both declarative and procedural knowledge. With XA it is very easy to visualize both sub-symbolic representations or symbolic/semantic relations in real time, but also learning algorithms, atom-based state-machines and spreading activation. The current version includes a first social media connector and a REST API.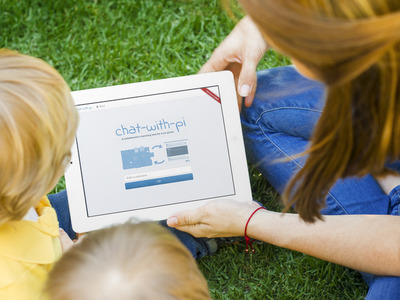 chat-with-pi
Open Source
An user-friendly web app to communicate with a Raspberry pi (send commands, browse directories, play with GPIO...). Oriented to education, 'chat-with-pi' allows collective learning. By using a friendly chat interface, students and professors can share knowledge and practise on a Raspberry pi. Without 'ssh' and in any platform/browser different users can share a real-time updated interface.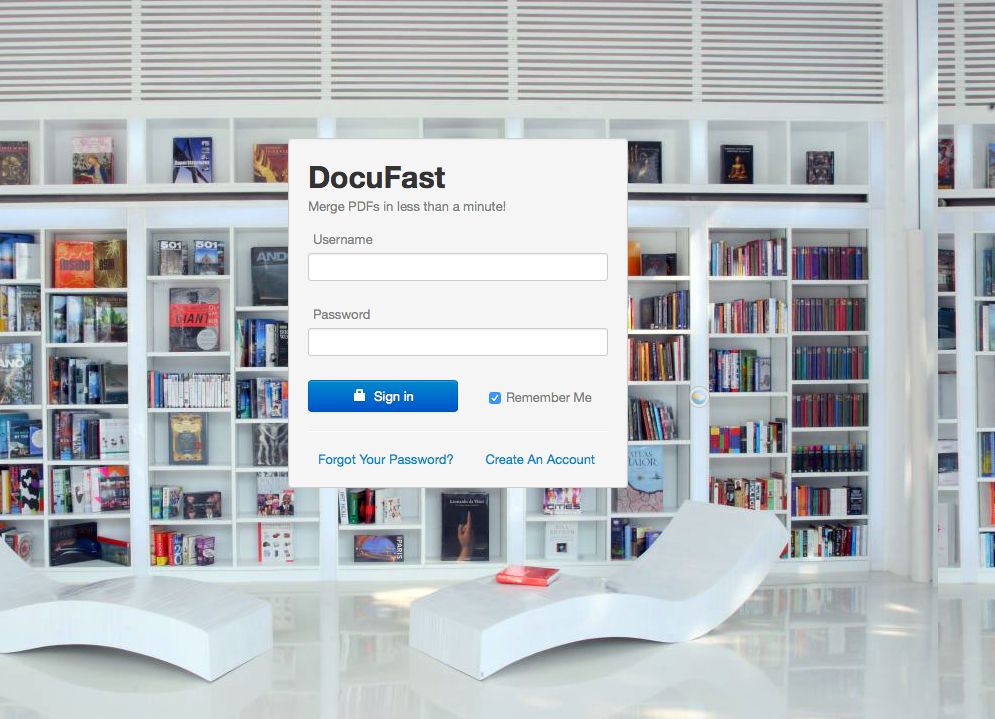 DocuFast
Open Source
Easy-to-use tool to PDF merge and document creation. It combines an intuitive user interface with the power of Node.js and Latex to process and merge PDF content with just some simple steps.
More on Github
Latest Work Experience
Software Engineer -
Enxendra Technologies
(Since 2015)
In Enxendra we develop digital signature solutions with electronic certificates, easy to use and integrate. We offer also electronic invoicing solutions and ad-hoc integrations with existing platforms, webservices and ERPs.
Read more about Enxendra



Researcher and Developer -
Group of Economics and Complexity: Information, Communities and Multidisciplinary Networks
(Since 2013)
Multidisciplinary research focused on information technologies, modeling P2P social dynamics, complex science and collective production of knowledge in distributed systems. Agent-based modeling and Genetic Algorithms.
Take a look of my publications



Software Engineer -
Kurento - Department of Computer Systems and Telematics at Rey Juan Carlos University
(2013 - 2014)
Kurento Communicator is a private communications solution that puts in the hands of its users a tool to communicate with other users exchanging instant messages, files, photos, audio, videos. But with a key focus: privacy. Kurento Communicator is a solution that can be fully deployed on customer premises preventing any third party to access or unduly use the contents traveling among users. These contents are always under the control of the corporation, ensuring that only the participants in the conversation can access them and no third party has access to them. This project was developed within the framework of the Kurento project.
Read more about Kurento
My resume on LinkedIn